Do you have too many jars just lying around?  Here are ten ways to spice them up.
Use it to Hold Plants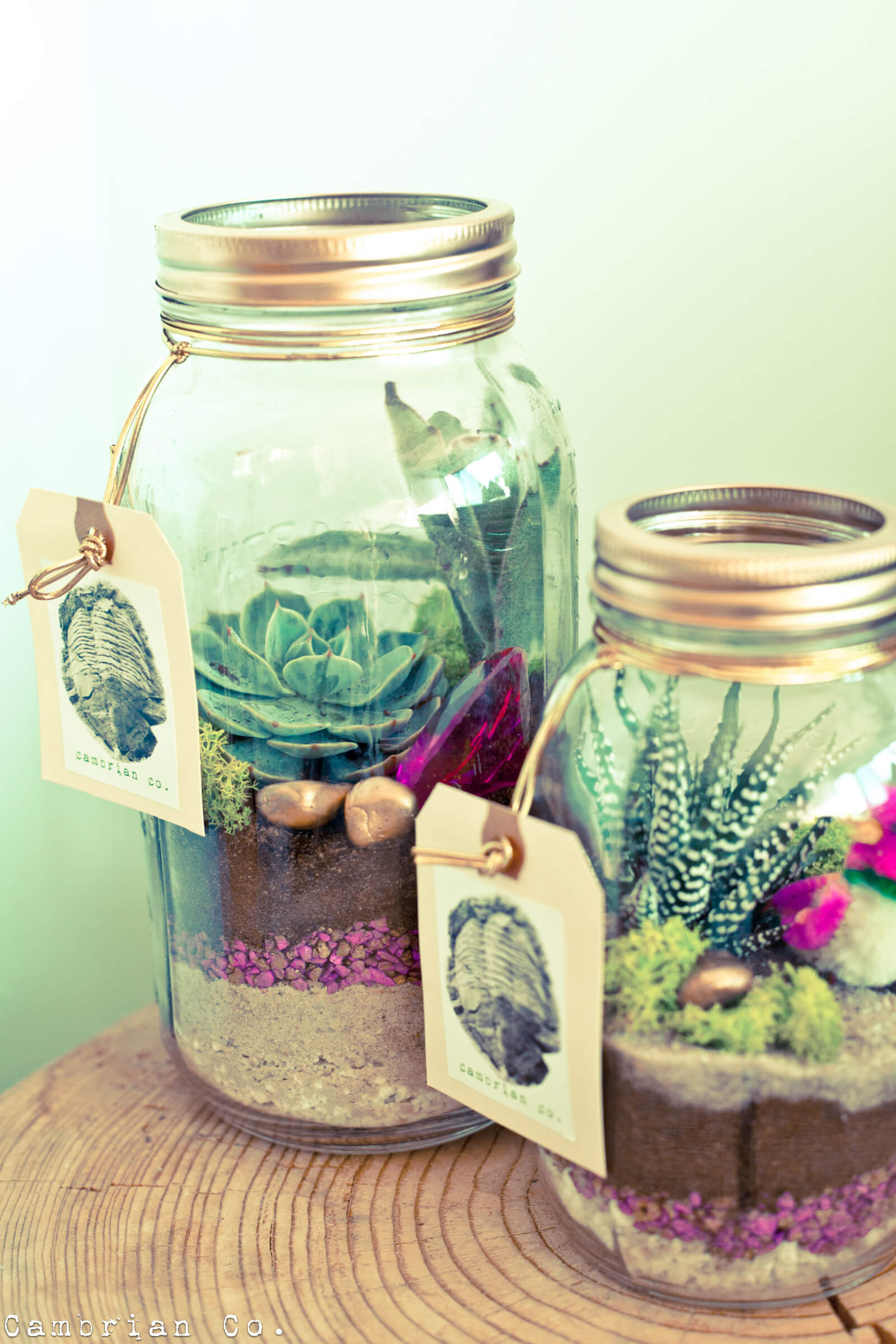 From herbs to terrariums, mason jars hold it all.  There are plenty of tutorials out there to tell you exactly how, or you could just use it as a flower pot.
https://www.huffingtonpost.com/dot-and-bo/diy-mason-jar-terrarium-t_b_8210924.html
2. Paint them
Basically choose a color you like paint them, (sand them if you want) clear coat it, and use it however you want.
http://www.itallstartedwithpaint.com/paint-distress-mason-jars/
3. Snowglobe
I know it's not winter, but if you think ahead this is a great gift/decoration.
http://www.pbs.org/parents/crafts-for-kids/homemade-snow-globes/
4. Make a Lantern
If you don't like much of work, just put sand, rock, or shells, in the jar and stick a little candle on top of it for a cute summery look.  Or you can put oil and a string (fiberglass wick) in it to make your own candle, (and maybe some citronella, peppermint, lemon, eucalyptus, basil, clove, thyme, lemongrass, geranium, or lavender in with it to keep the bugs away). Holiday themes are great, too!
http://qatada.org/6222-19-inspiring-mason-jar-outdoor-lights-design-inspirational/mason-jar-outdoor-candleslights/
5.) Fill it With Money
Go old-fashioned and store your money.  From loose change to a specific money-saving plan, mason jars are the way to go!
http://frugalbeautiful.com/blog/mason-jar-money-method-start-1-save-1300-year/
6.) Glitter/ Sensory Jars
Sensory jars, "Sensory bottles are containers that are filled with various materials as a way to encourage non-messy sensory play."
http://lemonlimeadventures.com/sensory-bottles/
7.) Make Food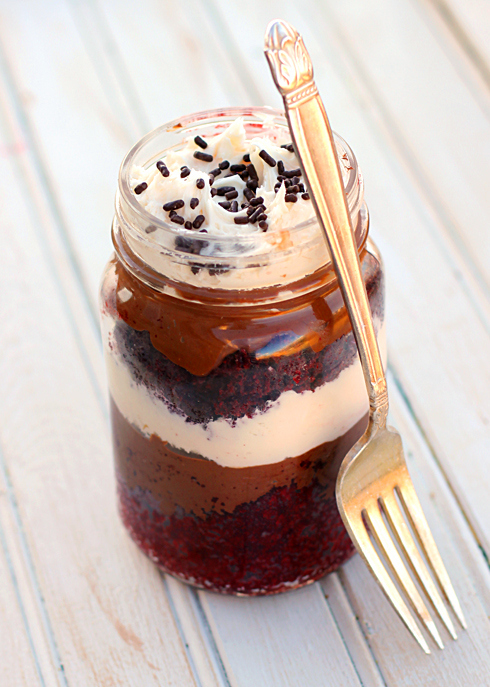 Cake is great, but it's even better in a jar!
Here's a step-by-step recipe:
https://www.babble.com/best-recipes/rainbow-cake-in-a-jar/
8.) DIY Bath Salts
These make great gifts!
https://liagriffith.com/homemade-lavender-bath-salt/
9.) Use For Storage
Mount them on the wall and voila!  Your own personalized mason jar organizer.
10.) Time Capsules
Here's how:
http://www.lauren-likes.com/travel-time-capsules/
Find more mason jar crafts here:
http://rilane.com/diy/140-diy-mason-jar-crafts-lights-storage-vases-glitter/